Amethyst ......(Name to come)
"Dodge"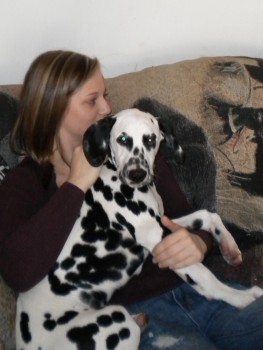 Dodge is pictured above at 6 weeks old
Dodge is a handsome black and white Male born July 31, 2009. He was the only male in this litter and was often picked on by his two sisters Janet (Now Kalei) and Chrissy (Now Kona). Dodge went to live with the Sherer Family where he is SPOILED ROTTEN by their two daughters Amy and Hayley. He can't wait till he is old enough so he can go to Amy and Hayley's soccer games so he can become their BIGGEST FAN!!


Above is Dodge on "his" bed and with his best friend Amy

Dodge is loved and owned by Peggy Loveman- Sherer and her daughters Hayley & Amy Leah