Amethyst ......(Name to come) "Kona"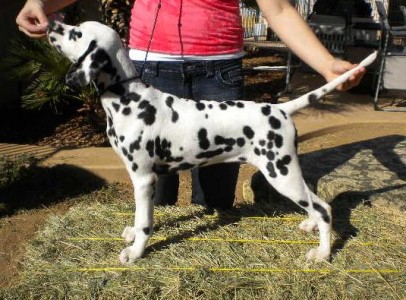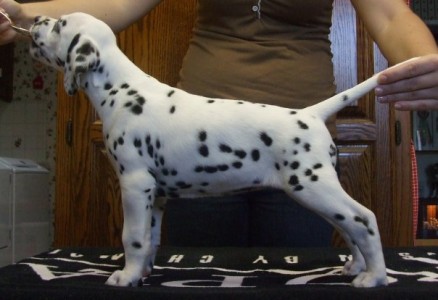 Left at 3 months and right at 7 weeks
BISS Ch. Spotlight Scandalous x BIS BISS Ch. Amethyst First Fallen Snow
Kona is a beautiful black and white female born July 31, 2009. She has bilateral hearing and is cute as a button!! Kona (formally Chrissy) has traveled to San Diego with Rob and Tara to "invade" their life. We can not wait to hear about Kona's adventures as she gets older.
Pictured below at 3 months with her "best friends"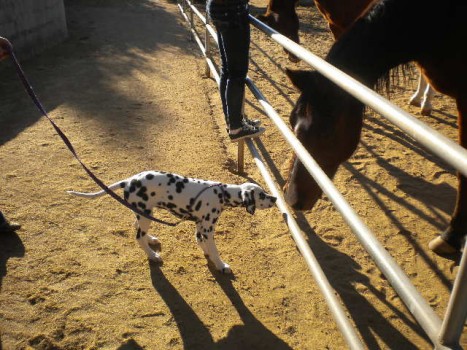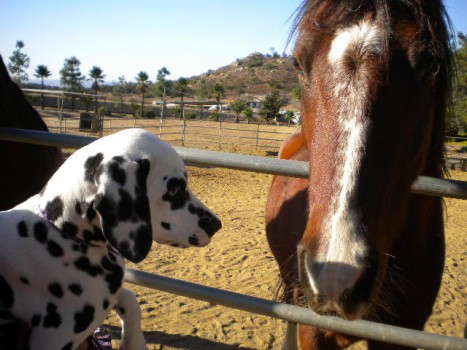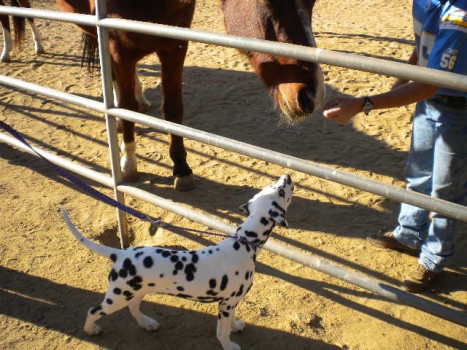 Pictured below is Kona at 10 weeks old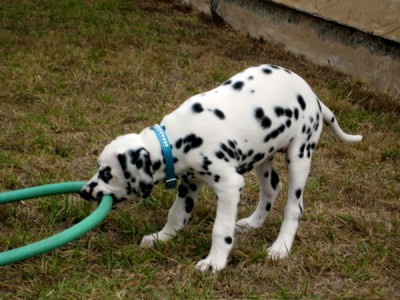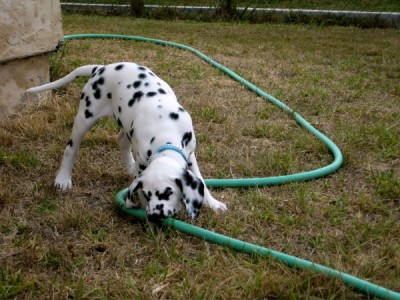 The hose makes a GREAT toy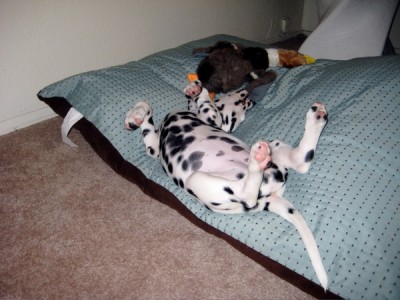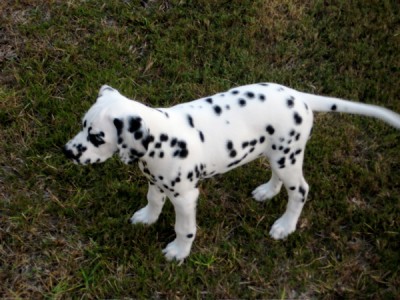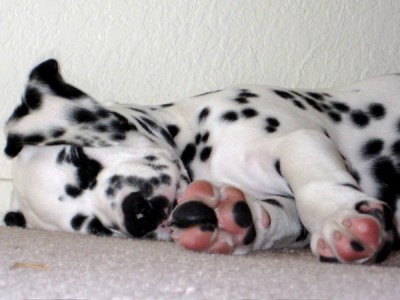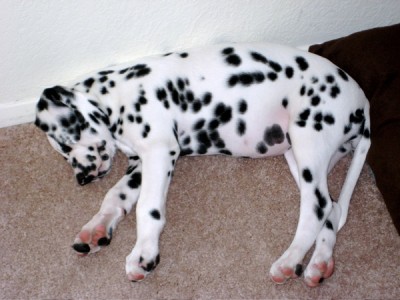 Kona knows how to play HARD and sleep HARD
Kona is loved and owned by Rob Whiteside and Tara Abercombie